We develop and apply proteomic technologies to systematically study the hitherto largely unexplored peptidomes and post-translational modifications of proteins in the body fluids of patients affected by disorders of the central nervous system.
Endogenous peptides perform a variety of functions. Some well-characterized peptides such as neuropeptide transmitters, neuropeptide modulators, hormones, and fragments of functional proteins are widely used for medical diagnosis or therapy. We aim to comprehensively understand the composition of peptidomes in body fluid in order to aid in the study of disease mechanisms, monitor disease progression, and discover biomarkers in this clinically available and actionable clinical derivative.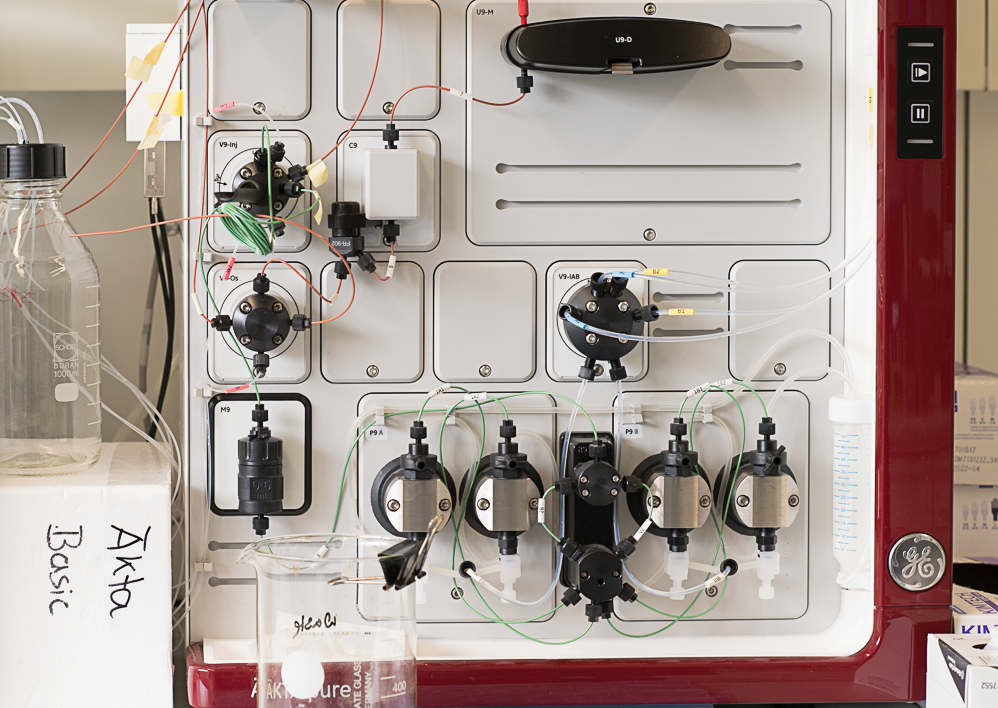 Post-translational modifications (PTMs) play a crucial role in regulating a wide variety of protein functions and holds great potential as a source of molecular biomarkers. Citrulination is a largely unexplored protein PTM, levels of which are highly correlated to autoimmunity and inflammation. By developing the biochemical enrichment tools compatible with mass spectrometry, we aim to extend our understanding of the role of citrullination in neuroscience.
Peptidylargine deiminases (PADs) catalyse the conversion of arginine to citrulline and are overexpressed in various diseases. We will characterise the substrates of PAD enzymes in human tissues and body fluids. This will help us to uncover the role of citrullination and PAD enzymes in neuroscience as well as further identify potential drug targets that may offer a way of treating associated diseases.
Neron photo: ALol88, CC BY 4.0 , via Wikimedia Commons.